Service Contracts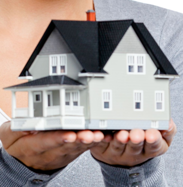 A Blue Diamond Service Contract provides outstanding value and real peace of mind. For one low annual price, you give your system the preventive maintenance it requires via a thorough, expert tune-up... but that's not all! You also receive coverage for most major system components — if any covered component requires repair or replacement due to normal wear and tear, we'll do the work promptly at no additional cost. Considering the cost of parts and labor today, your service contract could save you thousands of dollars.

Blue Diamond offers two levels of protection: the Basic Comfort Plan and the Premium Comfort Plan.


Basic Comfort Plan
The Basic Comfort Plan covers just about anything that's likely to go wrong with your system and includes our annual tune-up to increase your system's longevity and performance.

Blue Diamond will repair or replace during the life of this agreement, at no extra charge to our customer, any of the following parts, which may become defective due to normal use or wear and tear.
Turbulators
Cad Cell Relay
Cad Cell Eye
Cad Cell Assembly Complete
Emergency Switch
Blower Belts
Burner Coupling
Burner Fan
Clock Thermostat (digital)
Control Wiring (repair only)
Burner Motor (Up To 1/3 HP)
Buss Bars
Glass Gauge
Filter Cartridge
Fuel Pump*
Oil Tank Gauge (275 only)
Premium Comfort Plan
The Premium Comfort Plan includes everything in the Basic Plan plus the significant addition of the following major parts and services:
½" Boiler Drain
Air Valve (up to 2)
Replace Draft Regulator (7")
Electronic Low water Cut-off
½" Domestic Relief Valve
PR Valve
Extrol Tank up to #30
Zone Valve Head Only (up to 2)
Air Tube Ass Nozzle Adapter
Nozzle Line
Circulator Couplings
Aquastat (single only)
¾" Relief Valve or PSV
*One standard disposable set per year during tune-up.

Both plans include a full tune up and full vacuuming of the chimney base and boiler.


Terms & Conditions for Oil Equipment Service Contracts
A Blue Diamond tune-up will be performed once during the service agreement term during regular hours, between March 1 and September 30. No tune-ups will be performed after September 30. The annual tune-up includes the following:


Test and adjust oil burner for maximum efficiency
Install new air filters, oil filter cartridge and burner nozzle, if necessary
Inspect combustion chamber
Clean and check electrodes and nozzle assembly
Oil all motors on burner, fans and circulators
Safety check all operating controls
Check oil tank

Labor costs are covered for the repair and replacement of listed parts only.
Open 7 days a week during the winter from 8AM – 10PM. Open 6 days a week during the off-season (closed Sundays) from 8AM- 7PM.
Exclusions: This agreement does not cover parts or labor under these circumstances:


Parts needing repair or replacement that are not expressly included in this agreement (see parts list)
Lack of oil when delivery has been delayed due to delinquency in payments or when customer is not on automatic delivery
Failure of customer to maintain proper boiler water level or pressure
Customer leaving emergency switch in "off" position
Customer setting thermostat too low to call for heat
Air in baseboard heaters or in radiators
Repairs/work needed for piping that is not related to the heating system
Repairs/work needed for plumbing conditions related to boiler

This agreement does not cover repair or replacement of obsolete parts, such as certain zone valves, circulators and combustion chambers, which are not available through regular sources of supply.
If all fuel oil requirements (700-gallon minimum) are not purchased from Blue Diamond, this agreement is void.
This agreement does not cover repairs needed as a result of acts of God, fire, flooding or other water damage, etc.; repairs needed as a result of ordinary wear and tear are covered.
There shall be no liability for any reason on the part of Blue Diamond for work done by anyone else, unless such person is authorized in writing by Blue Diamond to perform such work or furnish parts.
This agreement reflects prices for residential systems only. Rates for commercial systems are available on request.
The length of this agreement is one year. It will automatically renew each year unless we are notified of cancellation in writing 30 days before the renewal date.
There shall be no refunds on any unexpired portion of this agreement.
This service agreement is transferable upon sale of home to new owners.
All service contracts are subject to equipment inspection.
Service contracts are issued only to customers enrolled in automatic delivery of heating oil from us.